Product Description
Micro Brewery Equipment
The complete micro brewery equipment includes: 10hl fully automatic operation brewhouse, 10hl and 20hl fermentation tanks, brite beer tanks, hot / cold water tank, malt mill, steam generator, cooling plant, air compressor, mobile CIP, keg cleaning and filling machine, etc.
10HL 4 vessel fully automatic operation brewhouse
Mash Tun ( steam heating )

Lauter Tun

Brew Kettle ( steam heating, internal cooker)

Whirlpool
Fully automated control
All valves can be controlled manually on the touchpanel, alternatively complete steps will be controlled automatically.
As example the mashing or wort cooking can be named.
Motors will be started on the touchpanel or automated through the program.
example, 4 vessel brewhosue DHB 1000-4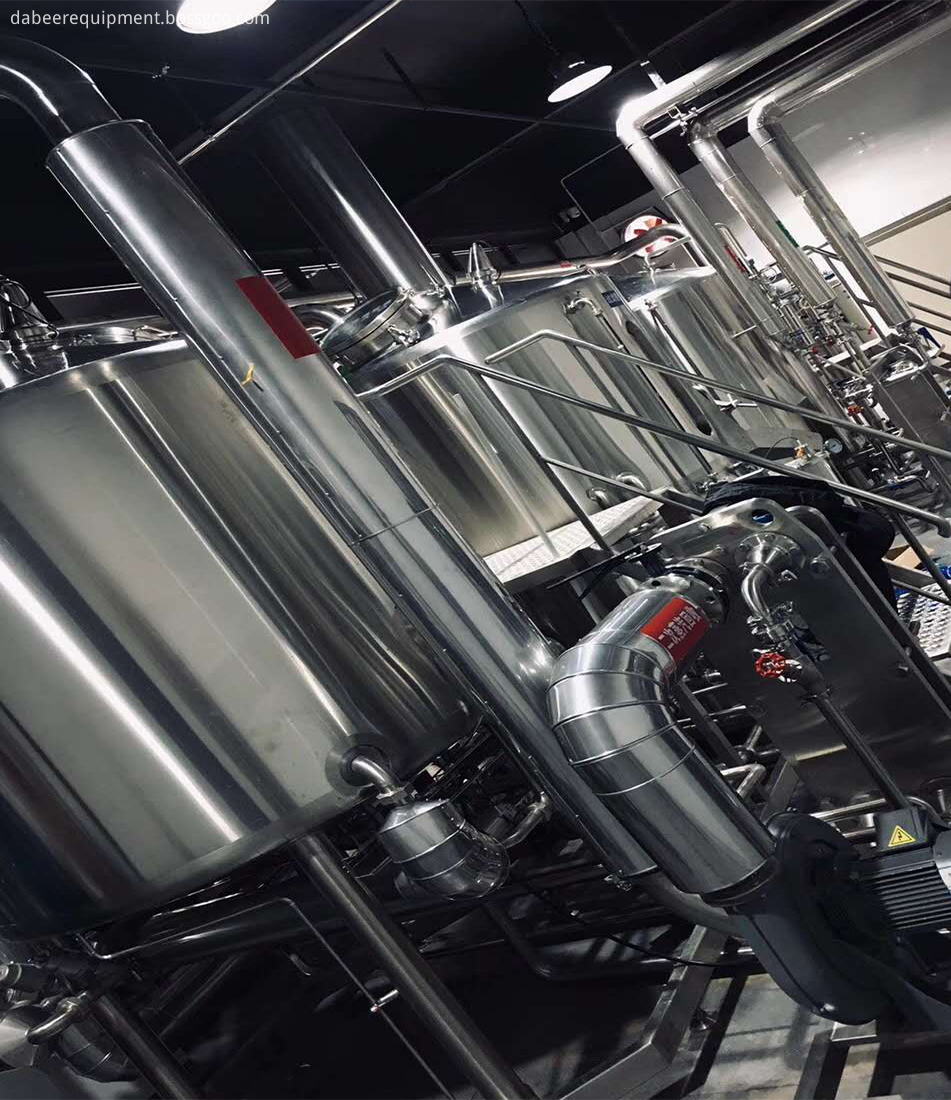 Fermentation tank
1. Conical fermentation tank and horizontal lagering tank are available in size of 500L or 1000L.
2. SUS304, internal wall 3mm, inner welds polished; outer shell 2mm, surface polished.
3. Cladded with cooling plate on cylinder and conical bottom. Equipped with chiller and cold liquor tank.
4. Manhole on the top, top CIP spray heads, security valve and pressure measurement.
5. Conical fermenter is 60 degree bottom, drain at the center of bottom, equipped with sample tap, temperature sensor, beer outlet.
6. Cooling media inlet and outlet.
7. PU insulation 50mm.
8. Chiller and cold liquor tank provide cycling cold liquor for cooling and fermenting, temperature controlled by computer.