Product Description
Craft Brewing Beer Cellar Tanks Stainless Steel
Beer cellar tanks are made of Ss 304 or 316L, insulated with PU, constructed as cover, jacket, cone and legs. Thickness of sheet varies as to size of tanks. For 5HL brewery cellar tanks, it usually 3 mm inside jacket and 2 mm thick shell. TIG skillfully welding, welds polished. The cone is 60 degree. With beer tap, sample faucet, drainage, CIP system, thermometer, security valve, CO2 regulate valve, PT100 and all necessary fittings and connectors.
We manufacture fermentation tanks at size from 50L nano to 3hl, 5hl, 10hl, 20hl taproom tanks to 30hl, 50hl, 150hl commercial brewery tanks, and we also undertake construction for you on an Original Equipment Manufacturer (O.E.M), or size as to your brewery spaces.
Details of the our product are featured within content below:
for example 6000L fermentation tank
double walled, completely insulated

upright construction, test pressure 0,99 bar

upper bottom as dished head

lower bottom as conical bottom with opening angle 60°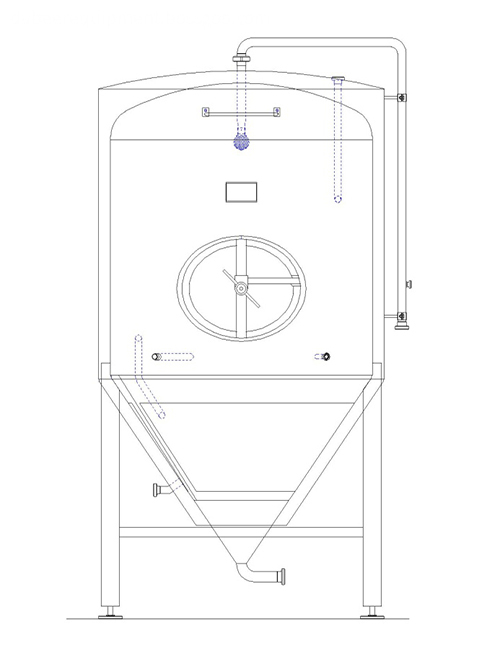 equipped with:
upper bottom

1 connection piece DN 25/25 DIN 11851

for RLV fitting with CIP connection piece DN 25

2 crane eyes

1 manhole 350 x 450 mm

2 connections for cooling, welding nipple R ½[

1 thermometer

1 connection piece R ½[

1 outlet DN 32 DIN 11851

3 feet made of stainless steel with pressure plates
Fermentation Tanks Control system:
1. Tanks Temperature automatic controlled by combined PLC system
2. Tanks controlled by individual temperature controller without cold water tank.
CIP for Fermentation tanks
1. Mobile CIP
two tanks 150L, acid tank and alkaline tank with heating elements
with pump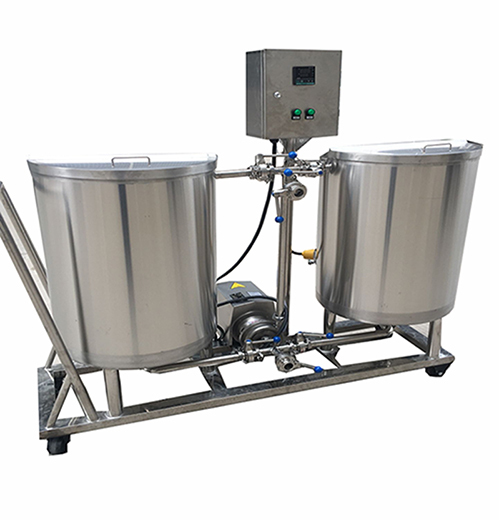 2. Automatic CIP system
For scale brewery, we will design automatic cleanning system as to your detailed need.
All the valves are pneumatic valves, which are controlled by computer.
With a series of recycle and cleaning liquid storage tanks as to number of fermentation tanks
Pumps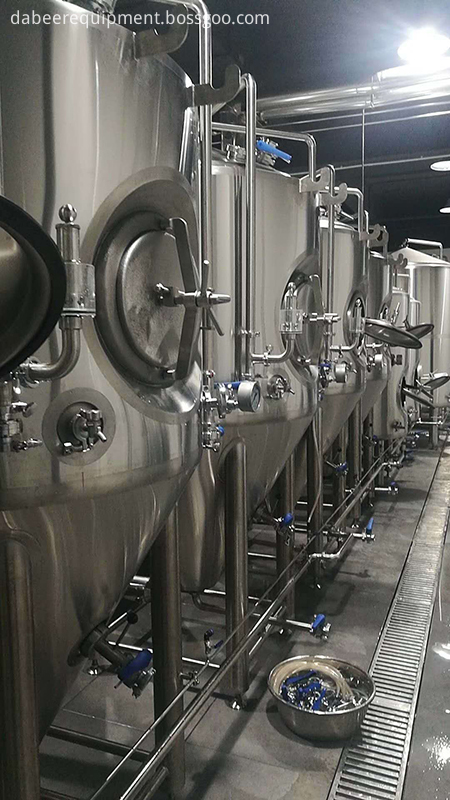 Cooling plant – Glycol for wort and vessel cooling
in compact design:
for internal installation
made as one-circle system
refrigerant: R134a
glycol wage: 20%
Complete flowchart for example: