Product Description
Craft Beer Brew Equipment Lagering Tank
Beer Lagering Tank is used for beer maturing process, after primary fermenting process. Normally it has no pressure, but some brewers also have requirement of pressure for brite tank. We manufacture beer storage at size up to150hl commercial brewery lagering tanks. TIG welding, all welds polished. Cylindrical and horizontal type are available. It can be used for all classic beers both ales and lagers.
Details of the our product are featured within content below:
for example 1000L storage tank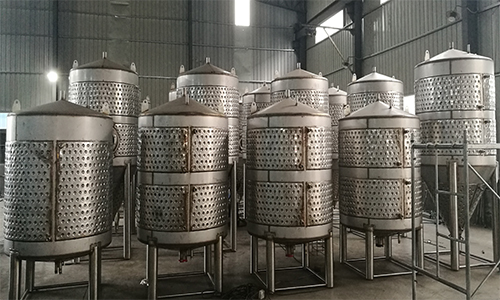 double walled, completely insulated

upright construction, test pressure 3.2 bar

upper bottom as dished head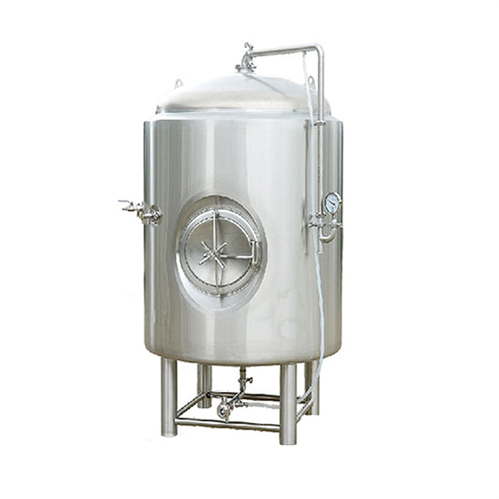 equipped with:
upper bottom

1 connection piece DN 25/25 DIN 11851

for RLV fitting with CIP connection piece DN 25

2 crane eyes

1 manhole 350 x 450 mm

2 connections for cooling, welding nipple R ½[

1 thermometer

1 connection piece R ½[

1 outlet DN 32 DIN 11851

3 feet made of stainless steel with pressure plates
Fermentation Tanks Control system:
1. Tanks Temperature automatic controlled by combined PLC system
2. Tanks controlled by individual temperature controller without cold water tank.
CIP for Fermentation tanks
1. Mobile CIP
two tanks 150L, acid tank and alkaline tank with heating elements
with pump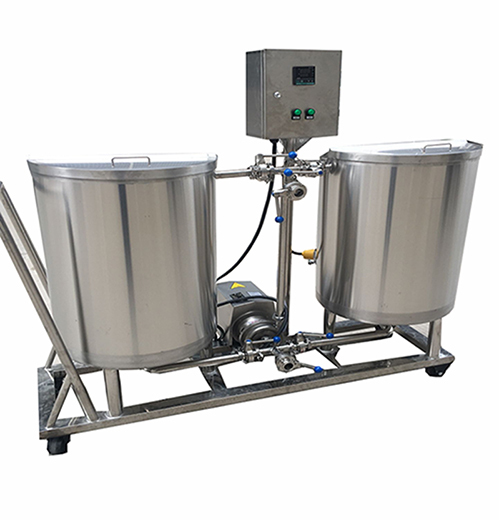 2. Automatic CIP system
For scale brewery, we will design automatic cleanning system as to your detailed need.
All the valves are pneumatic valves, which are controlled by computer.
With a series of recycle and cleaning liquid storage tanks as to number of fermentation tanks
Pumps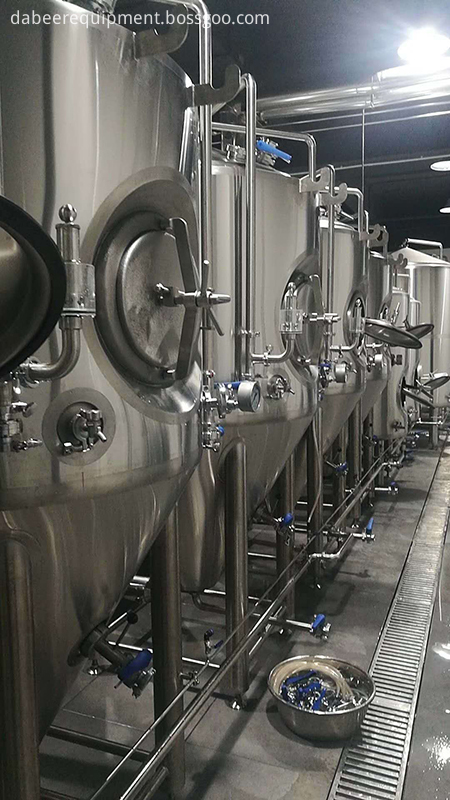 Cooling plant – Glycol for wort and vessel cooling
in compact design:
for internal installation
made as one-circle system
refrigerant: R134a
glycol wage: 20%
Complete flowchart for example: