Product Description
3 Vessel Brewhouse 500L Craft Beer Brewing Equipment
500L craft beer brew equipment has a 500L 3 vessels brewhouse, 4-10 500L fermenters, 1-2 500L bright beer tank. If you need, we will also equip a 1000L hot water tank for the 3 vessel brewhouse brewing equipment. The 500L 3 vessel brewhosue include mash - wort kettle, lauter tun and whirlpool.
The specification of this brewhosue includes, but not limited to
1. 3 vessels fully insulated, mounted on a frame or be with legs as to customers' requirement.
2. In our brewhosue and components, SUS304 stainless steel or above standard material are completely used.
3. Convenient cabinet control of all brewing process, manual operation of valves.
4. Steam heating
All valves are operated directly on the valves. In this case the piping is built, that the operation is comfortable for the operator.
The motor will be started by switches on the control panel.
The temperature control is done by a simple temperature controller without timing control.
5HL Fermentation tank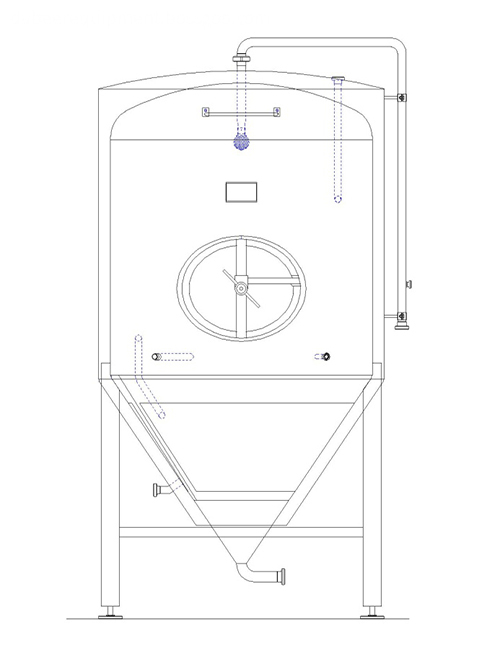 double walled, completely insulated
upright construction, test pressure 3 bar
upper bottom as dished head
lower bottom as conical bottom with opening angle 60°
equipped with:
upper bottom
1 connection piece DN 25/25
for RLV fitting with CIP connection piece DN 25
2 crane eyes
1 manhole 350 x 450 mm
2 connections for cooling, welding nipple R ½[
1 thermometer
1 connection piece R ½[
1 outlet DN 32
3 feet made of stainless steel with pressure plates
1 sampling tap
Surface: inner welds polished inside,
Outer welds polished and stained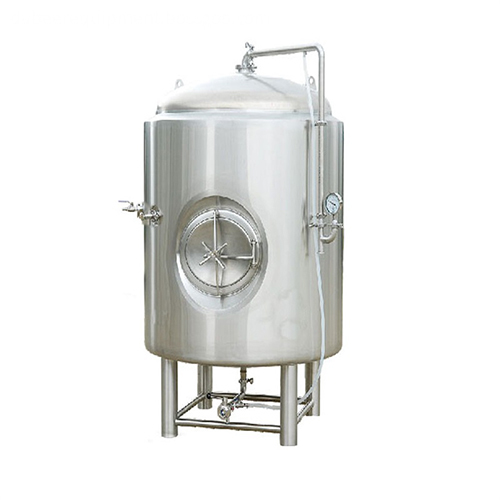 Malt mill
stainless steel consturction, capacity 100kg / h, two roller, gauge adjustable
Glycol tank
2000L glycol tank